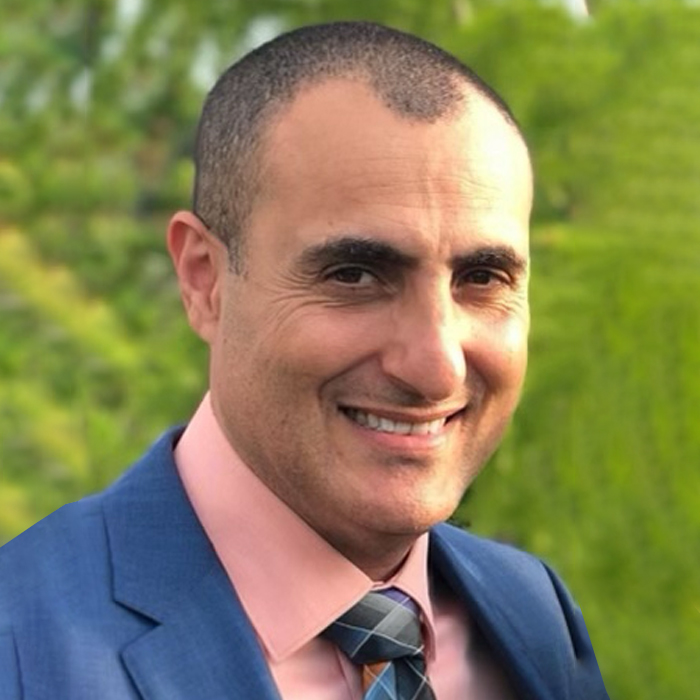 Dr. Jouraish Daoud, D.M.D.
Born in Lebanon, Dr. Daoud moved to Ukraine at eighteen to attend the Crimea State University School of Dentistry. After earning his D.M.D. degree, he came to the United States and received a second degree from the Boston University-Goldman School of Medicine. Later, Dr. Daoud attended the Medical College of Georgia and became certified to perform implant dentistry.
To further his dentistry education and expertise, Dr. Daoud attended the Progressive Comprehensive Orthodontic two-year residency program to become certified in orthodontics and aligner therapy. He's also taken numerous endodontic (root canal therapy) courses throughout the United States. Finally, Dr. Daoud has been a member of The International Academy of Oral Medicine and Toxicology (IAOMT) since 2005.
Dr. Daoud is well-versed in the multiple dental services we provide:
Certified Invisalign Provider
Expert in minimally invasive, fully-digital guided implant surgery
Highly skilled in performing a complete full-arch reconstructive surgery
When not focused on his patients and furthering his education, Dr. Daoud enjoys spending time with his family and newborn son, Jacob. He loves soaking up the outdoors by swimming, scuba, fishing, and bike riding. Dr. Daoud also enjoys watching and playing sports. Fun fact, when he was younger, he played semi-professional soccer.